Nnewts 3 The Battle for Amphibopolis
The fate of all Nnewts hangs in the balance!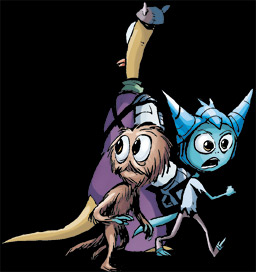 Herk, falling under the influence of Blakk Mudd, is slowly turning into a Lizzark and abandoning his Nnewt friends. Herk's siblings, Sissy and Zerk, have been corrupted by evil and the Lizzark army is still threatening Amphibopolis with total destruction. Now the Nnewts need a true hero to step up and save the day before it's too late!
Nnewts 2 The Rise of Herk
A Hero Awakens!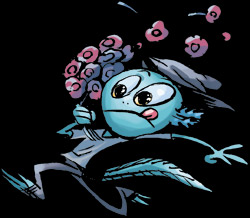 In this exciting sequel to Escape from the Lizzarks, Herk is happy to have a new family and a new place to call home. But when the Lizzarks make an all-out assault on Amphibopolis using a giant monster, Herk must seek the help of the megasloth to save the city and his adopted family. Meanwhile, Sissy, Herk's sister, discovers the dark truth about their long-lost brother Zerk.
Nnewts 1 Escape From The Lizzarks
Little Legs Big Heart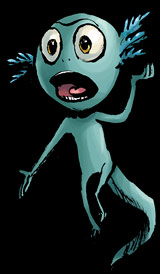 Herk, a lovable Nnewt, longs for stronger legs, something his mother and father wish they could give him. When his quaint village is attacked by the reptile Lizzarks, he's forced to flee his home and leave behind the only life he's ever known. Now, all alone and on the run, Herk navigates a dangerous world filled with strange creatures and mysterious wonders, where friends are few and an evil lord is in hot pursuit.